Autumn Weekend
Foliage & history on US Route 6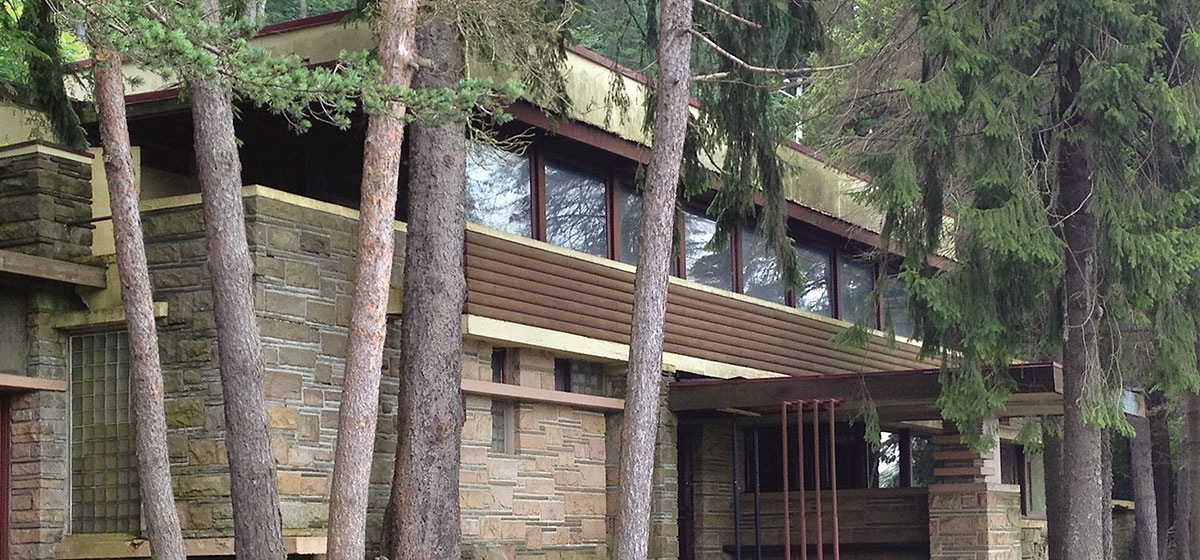 August 20, 2013
There are all sorts of iconic American highways that appear in song and lore—Route 66, the Pacific Coast Highway and the Blue Ridge Parkway, to name a few. But, according to National Geographic, "one of America's most scenic drives" is right here in Pennsylvania: U.S. Route 6.
Its long, local history began with an 1807 Pennsylvania ruling that a road be developed through the Moosic Mountains to facilitate trade and travel. North of U.S. I-80 and south of the New York border, the 400-plus-mile Pennsylvania portion of Route 6 connects all of the northern county seats while running through charming towns and bucolic scenery. The highway runs through 14 states from Provincetown, Mass., to Bakersfield, Calif., and is one of America's first transcontinental highways and the country's second longest highway. In this 150th anniversary year of the Battle of Gettysburg, it is noteworthy that in 1948, Pennsylvania named Route 6 the Grand Army of the Republic Highway, joining other states, which had already done so. This designation was a result of petitioning by the Sons of Union Veterans of the Civil War, which also established Memorial Day.
Meandering east from Erie to Matamoras, the two-lane road passes through towns that grew around the lumber and coal industries, connected by rolling farms. This is no superhighway for people in a hurry. Even Sal Paradise in Jack Kerouac's "On the Road" ditched his plan to travel cross-country on Route 6 for faster, more populous roads. But Route 6 provides a splendid drive, with colorful autumn leaves, abundant farms, villages with town squares, local diners, bed and breakfasts and Victorian homes with tidy gardens.
Some places, such as Erie, Bradford and Smethport, are destinations of their own; others merit a quick stop. In Liberty Township, just over a mile west of Port Allegany, is a boarded-up roadside house that is eerily familiar. Known as Lynn Hall, it was designed and built by Walter J. Hall, the contractor for Frank Lloyd Wright's Fallingwater, and the similarities are striking. Fallingwater bears strong influences from Hall, especially the stonework, which was a trademark of Hall's craft. Now abandoned, the building begs a peek inside.
In addition to random oddities, there are more traditional cultural opportunities. In Potter County, the Pennsylvania Lumber Museum (lumbermuseum.org), near Galeton in the Susquehannock State Forest, depicts the history of the lumber industry through the early 20th century. The once abundant hemlock and white pine were clear-cut, eventually killing the industry. But, due to reforestation with hardwood trees, logging is back.
Just off Route 6 in Scranton is Steamtown (www.nps.gov/stea), a National Historic Site run by the National Park Service that includes a museum, tours, train rides and living history programs. Scranton is also home to the Lackawanna Coal Mine Tour (lackawannacounty.org/attractions/coal-mine) and the Pennsylvania Anthracite Museum and Iron Furnaces (anthracitemuseum.org). The coal tour takes visitors 300 feet underground in a mine car for a firsthand mining experience. The museum highlights the lives of immigrants who worked in the mills, mines and textile factories.
Of the natural wonders, the most spectacular is Pine Creek Gorge, a.k.a. the Grand Canyon of Pennsylvania, in Tioga State Forest. The 47-mile-long, 1,450-foot-deep gorge is home to abundant wildlife and towering trees. Here, as in numerous parks along Route 6, are opportunities for biking, hiking, picnicking and water activities. The nearby town of Wellsboro is charming, with its gaslit streets, Victorian homes, vintage diner and various shopping and eating establishments.
From one end to the other, U.S. Route 6 provides a beautifully scenic autumn drive.