Assisted Living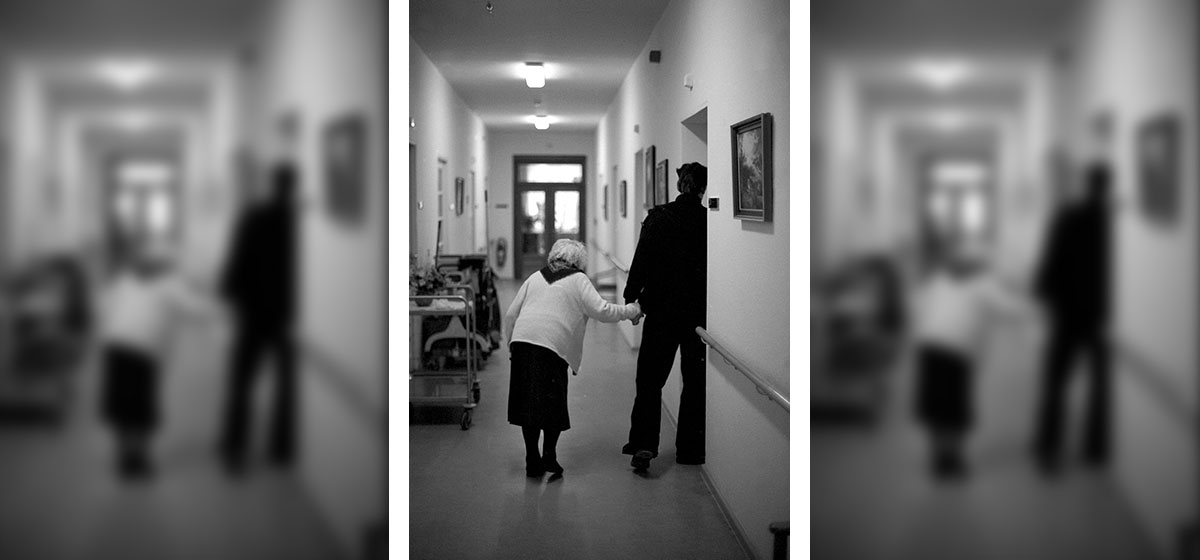 March 13, 2017
"Every simile's an insurrection"
(unknown)
Her phone is like a cordless baby. Her children
are a blur of programmed digits. Each week she
learns new rituals to survive, from toothbrush
to spoon. Her softball glove, her Raleigh 3-speed
are not even memory. Her new sports are dress,
food, hygiene. A slalom course to every doorknob.
A daughter's like a banister or vice versa. She's lost
her League of Women Voters' calendar. There may be
scribbled meetings, names sweet as cherries left to rot
in a place where she can't smell them. Somewhere
in the ivy there's a dead animal, alive with a scent
she's starting to enjoy, almost enough to roll in
and howl. Every cell an insurrection. Every misheard
word a revolution. The house isn't gone yet. It isn't there
either if she can't get inside. All the hard-won scabs
and treasures, the family of objects, are stacking up in churches
and thrift stores, in neighbors' garages, in lists her children carry.
Every daughter is an insurrection. She gets around as a resourceful
prisoner in the new place, sniffing out the secret exits, free diapers,
abandoned New York Times with puzzles she can half finish,
the paperback she can't see to read for more than seven minutes.
---
Pittsburgh Quarterly is now accepting submissions for its online poetry feature. PQ Poem is seeking poetry from local, national and international poets that highlight a strong voice and good use of imagery, among other criteria. To have your work featured, send up to three previously unpublished poems in Word or PDF format as well as a brief bio to pittsburghquarterlymag@gmail.com
Simultaneous submissions are accepted, but if work is accepted elsewhere, please alert us.