As More Get Vaccinated, Local Hesitancy Subsides
Photo by Steven Cornfield on Unsplash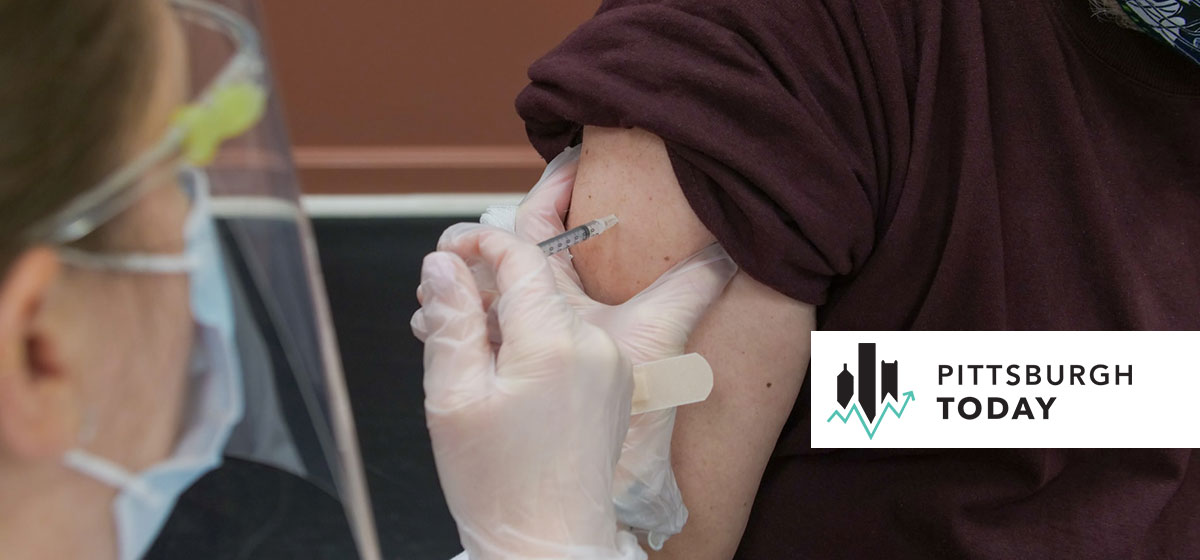 March 17, 2021
The number of southwestern Pennsylvanians open to being vaccinated against the COVID-19 virus is surging as the local vaccine rollout gains steam and public hesitancy wanes, even among those who had been steadfast in their refusal to get the shots, a new survey suggests.

But the increased willingness to get vaccinated coincides with widespread dissatisfaction over local and national efforts to vaccinate the public.
Last month, 67 percent of people in the region said they'd already been vaccinated or were ready and waiting to do so. That's a huge jump from November, when only 26 percent of residents felt that way after two U.S. drug makers announced they had developed effective COVID vaccines.
More than 3.7 million Pennsylvanians had been fully or partially vaccinated as of March 16, state Health Department data show. More than 551,000 of them live in the seven counties that make up the Pittsburgh metropolitan area.
With more people vaccinated, hesitancy over getting the shots has subsided. Those wanting to do more research before deciding whether to get vaccinated fell from 25 percent of residents in November to 9 percent in February. The number of people who want to wait until others get vaccinated before they decide also shrunk.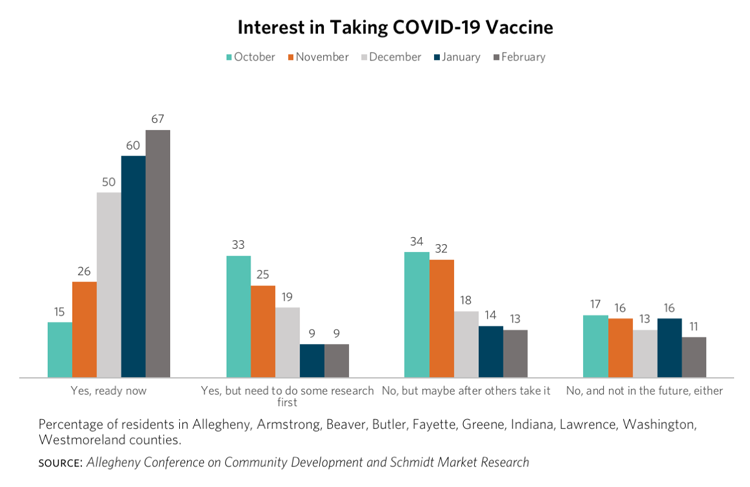 And the survey suggests the small, but solid bloc of residents who have no intentions on getting vaccinated is softening as the rollout proceeds. In November, 16 percent of residents felt that way. In February, 11 percent said they don't plan on getting vaccinated.
Those seeking vaccinations are mostly unhappy with the process of getting one. Some 73 percent of residents said the local rollout was worse than they expected in February, when vaccine demand greatly outstripped supply. Fifty-five percent were disappointed in the national effort.
Meanwhile, the rate of infection slowed across the region in February. New cases per 100,000 residents fell by nearly 25 percent over the first two weeks, continuing a downward trend that began after infections peaked in early January.