As Demand Rises, Food Banks Face the Challenge of Change
A lingering hunger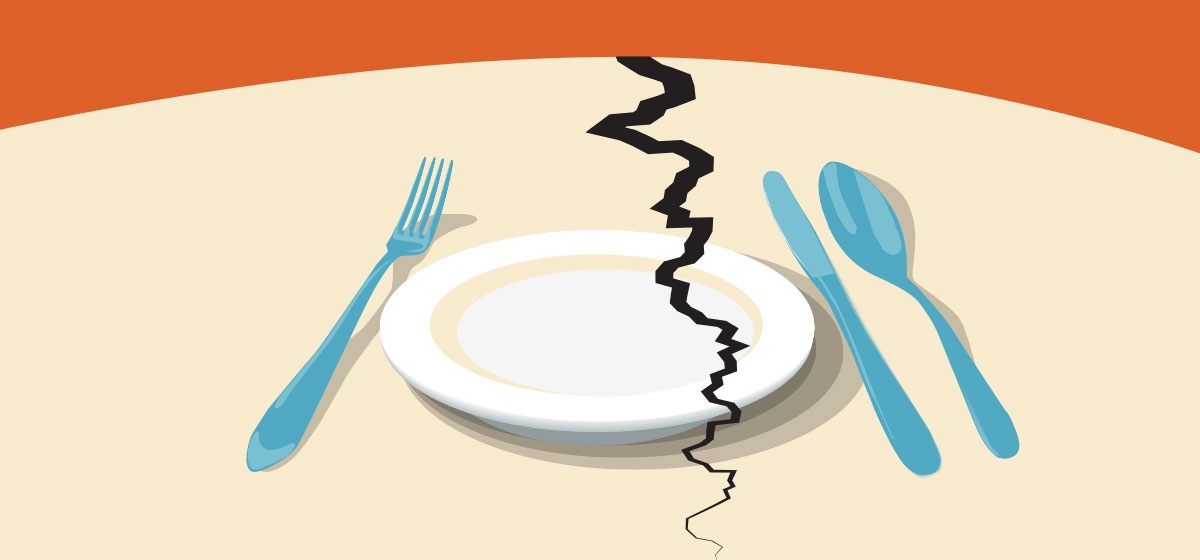 February 20, 2015
No one waiting at North Hills Community Outreach's food pantry in Hampton wore dirty or tattered clothing. The children playing in the parking lot while their parents lined up for a few bags of groceries attended stable suburban schools.

Several of the adults visiting the food pantry that October evening had at least a part-time job. All have incomes that, while not always below federal poverty levels, are low enough that they struggle to provide enough food for their families.
They are the subtle face of hunger in America.
"Hunger is a serious problem. It's much more pervasive than people realize," says Lisa Scales, chief executive officer of the Greater Pittsburgh Community Food Bank. "Hunger is a hidden issue. People who struggle with it are not always willing to ask for help. They're ashamed. It's not something they readily share, even with family, friends."
The number of families in southwestern Pennsylvania who turn up at food pantries like the one in Hampton continues to rise long after the last national economic recession.
If rising demand weren't enough, changes in the food industry have slashed the amount of surplus product companies donate to food banks. And government funding for food banks has steadily declined, requiring food banks to raise an increasing share of their budgets from private donors.
A quiet crisis
About 1-in-7 U.S. households are "food insecure," meaning they routinely skip meals or don't know where their next meal is coming from, according to a recent U.S. Department of Agriculture report. The demand for food from such households has steadily increased in southwestern Pennsylvania. In the 11 southwestern Pennsylvania counties it serves, the Greater Pittsburgh Community Food Bank distributes food to 359,800 people annually. And that's only a third of the people in the region who are eligible for assistance, according to local data reported in "Hunger in America," a 2014 report on food distribution by the nonprofit Feeding America.
Those who are hungry often must decide between buying food and paying for another need, such as housing, medical care or transportation. Some 62 percent of households served by the Greater Pittsburgh food bank reported that they had to choose between paying for food and utilities in the past year, and 59 percent chose between paying for food and transportation.
An estimated 69 percent of households reported using strategies such as eating food past its expiration date, pawning or selling personal property and watering down food or drinks in order to get enough food.
"It's a struggle. Without the [food] pantry, I don't know how we'd manage everything," says Deidra Vaughn, 34, of Shaler, who uses the food pantry run by North Hills Community Outreach in Hampton. She has held several jobs since moving to Pittsburgh in 2000, mostly in fast food management and in grocery stores. More recently, she relies on Social Security disability assistance and her husband's income from side jobs to support themselves and five children. "I rely on the Outreach especially at the holidays, because I have so many children. It takes a lot of the stress away."
Hunger cuts across demographic groups and affects many working Americans. According to the Feeding America report, 1-in-3 households who use the Greater Pittsburgh food bank have someone working full time. Still, their incomes fall below 150 percent of the federal poverty threshold, the income eligibility level required to receive food distributed by the Greater Pittsburgh and Westmoreland County food banks. For example, the federal poverty threshold for a family of four is $23,850 a year. To qualify for food bank support, the annual income of such a family can't be greater than $35,775, or 150 percent of the poverty threshold.
And the number of people eligible for food assistance is increasing the most in the suburbs.
"Out here, the stigma is a huge deal," says Brandi Rukovena, food pantry coordinator for North Hills Community Outreach. "To come to a place in your community is a big deal, because you have to see other people from your community. With a lot of families, the first thing out of their mouths is: 'I used to donate to you.' Or, 'I never thought I'd have to come here.' It's not a population that's used to looking for help. Their kids are going to schools where the percentage of the kids getting free and reduced lunches is miniscule."
In the suburbs and in rural communities, simply getting to a food pantry can be a problem if families don't have a car. And many who need food assistance are among the region's most vulnerable populations.
Almost half of the people who use a food bank are children and senior citizens. Among those served by the Greater Pittsburgh Community Food Bank, at least 21 percent are children under age 18, and 26 percent are seniors, most of whom live on a fixed income.
Shifting landscape
Feeding the hungry has grown more challenging in recent years. Food banks have seen a steady decline in government support they had relied on for years. As a result, increasingly they've had to turn to raising money through private donations to maintain funding levels and feed the growing number of people in need.
In December 2013, for example, the Pittsburgh Foundation issued an emergency appeal for donations to help food banks meet a surge in demand, which coincided with a $5 billion cut in the federal Supplemental Nutrition Assistance Program (SNAP). An estimated 61 percent of those served by the Greater Pittsburgh food bank receive food stamps.
About 60 percent of the Westmoreland County Food Bank's revenues were from private donations last year, up from about 10 percent a decade earlier, says Chief Executive Officer Kris Douglas. The food bank serves about 43,000 people in the county. "Nobody is seeing any increase in government funding. So, I think we will continue to rely more and more on private donations. That said, foundations are hesitant to step in too much because they know that once they step in, the government will never step back in."
Food banks are also dealing with changes in the food industry that deeply cut into the amount of food companies donate. Such donations traditionally were a major source of the food they distributed. But industry practices, such as justin- time inventory, have resulted in increased efficiency, fewer product overruns and labeling errors, and less surplus product to donate.
The consequences of shifting funding streams and fewer donated goods have not all been negative. Greater purchasing power, for example, gives food banks greater latitude to choose more of the food they distribute. And food banks are increasingly offering healthier choices, such as fresh produce.
"I've seen a significant change and improvement in the nutritional quality of the food we're distributing" says Scales. "When I started at our food bank in the mid-to-late '90s, about 10 percent of distribution was fresh produce. Now it's almost 25 percent, and I see it as high as 50 percent in just the next three or four years."
Army of volunteers
Food banks have long relied on volunteers to fulfill their missions. Tight budgets and high demand place an even higher premium on their help. The Westmoreland County food bank has seen the ranks of its volunteers swell annually. And some 18,000 volunteers give their time to help the Greater Pittsburgh Community Food Bank each year.
Bud Baker is one of them. The 65- year-old Hampton resident started volunteering at the North Hills Community Outreach Hampton food pantry five years ago and has done so ever since. "There's a tremendous need that people don't see in an affluent area. People don't realize there are people around you, neighbors who don't have enough to eat or can't pay their bills. When people come here for help, they're really desperate. But they're grateful."