As COVID-19 Cases Mount, Pa. Hospitals Get Some Relief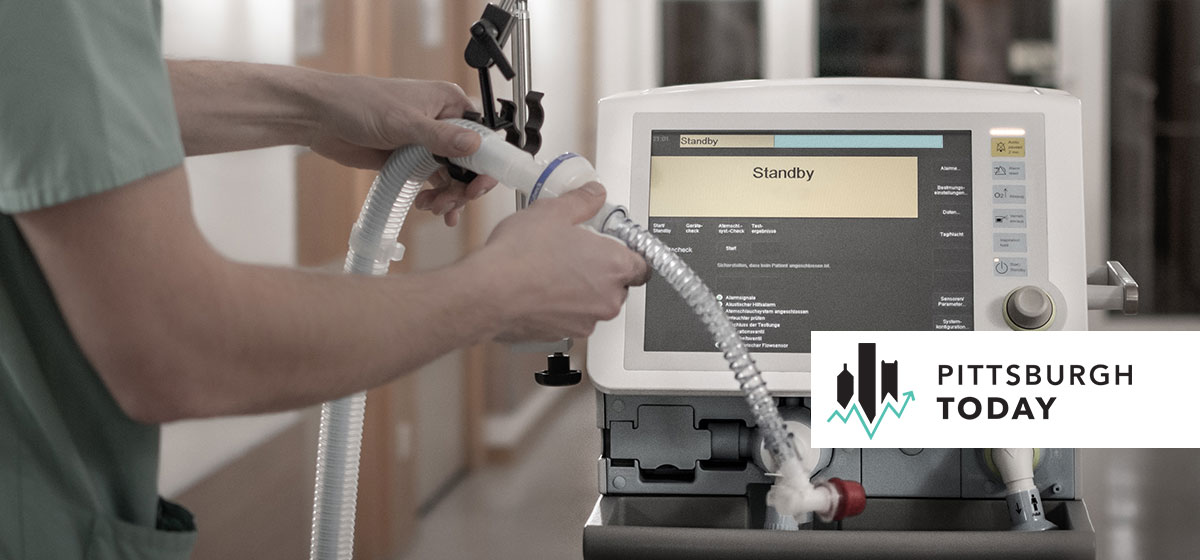 March 26, 2020
State lawmakers approved a $50 million relief package yesterday for Pennsylvania's hospitals in what could be just the first infusion of cash into the statewide health care network as it battles the growing COVID-19 crisis.

Legislators approved the money one day after a statewide hospital trade group urged them to set up a fund to meet potentially high demand for supplies as the number of virus cases continue to rise. Pennsylvania Gov. Tom Wolf is expected to sign the bill.
"It's the sheer scale of the COVID-19 outbreak now that has healthcare communities saying, we need government help," said Andy Carter, president and chief executive officer of the Hospital and Healthsystem Association of Pennsylvania (HAP).
The state health department reports the number of statewide cases jumped from 851 on Tuesday to 1,127 on Wednesday. In southwestern Pennsylvania, confirmed COVID-19 cases increased from 90 to 138 in that one-day period. Earlier this week, Gov. Wolf issued a stay-at-home order for residents in seven counties, including Allegheny, in the hope of slowing the spread.
The hospitals are also asking the state to relax regulations that could, Carter said, hamper their response in the event of a surge in cases, including rules related to reimbursement, and the licensing of health care professionals and facilities.
Response fund
Pennsylvania hospitals this week had sent a proposal to the governor and the general assembly asking them to create a Health Care Coronavirus Response Fund of an unspecified amount of money.
In a statement yesterday, HAP thanked the legislature and governor for setting aside $50 million for hospitals. But the group suggested it will continue to press for additional aide, noting that Washington state, which has been hit hard by the virus, recently approved a $200 million hospital relief package.
"The health care community is prepared to support patients, but needs critical support from the state government to protect lives and keep communities healthy," the statement read.
HAP said the response fund would allow hospitals to immediately access funds to meet demands for supplies and equipment as cases surge, develop clinical infrastructure, fully use telemedicine services and figure out ways to house patients who do not need hospital levels of care, but cannot be cared for at home. It would also help hospitals deal with workforce challenges, such as setting up childcare facilities, hiring more staff, providing overtime and hiring temporary employees.
Some hospital supplies, such as personal protective gear and ventilators to support critically ill patients, are already critically low. Carter said a shortage of personal protective equipment for hospital staff in contact with COVID-19 patients is a particular concern. "There is not enough to carry us through three weeks. Statewide, that is a reasonable estimate. And in some places, we would run out in a matter of hours or days."