An outside view
Mark Neville's Photographs offer a tough critique of the 'livability' meme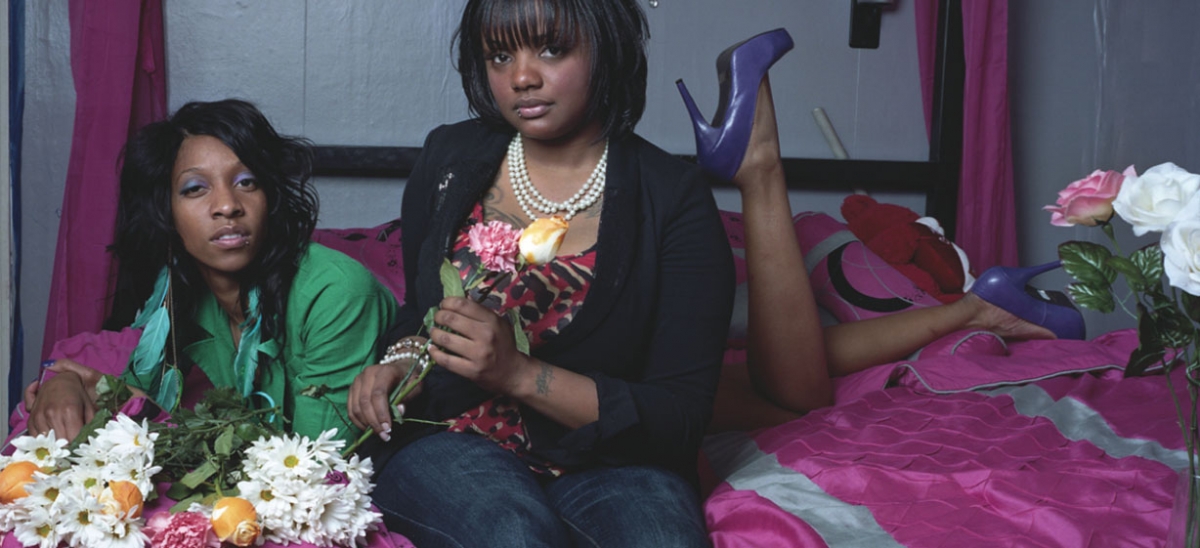 May 21, 2015
"Embedded" is a strange word, which we have come to recognize nowadays as the term used for journalists and photographers permitted to report in war zones under military protection and some limitation. That was the experience of British photographer Mark Neville working in the Helmand Province of Afghanistan in 2011 as an official war artist, which allowed him a wider remit than ordinary reporters. Works from that series were shown in London's Imperial War Museum in 2014.

---
---
In Pittsburgh in late 2012, he worked on a project commissioned by the Andy Warhol Museum as part of a group show, "Factory Direct." While most artists acted under the sponsorship of a specific local corporate entity, Neville took a largely evaporated corporate element, the steel industry in general, and looked for traces of its effect on local society. He focused loosely on two locations, Sewickley, which steel barons and their widening circles built up in the late 19th and early 20th centuries, and Braddock, the decayed borough that's home to one of the region's last steel mills. Effectively he was embedded in this province too.
He went everywhere… to "society" clubs and events, museums, school proms, bars and discos. It was important to get to know the people he encountered, not necessarily to win their trust but to make the resulting photography possible and to create the proper engagement. When eyes meet the camera, there is, perhaps, a real mutual awareness of artist and subject.
But beyond that, this series documents issues of class and race that Pittsburghers perhaps face reluctantly. Sewickley is comparatively rich and largely white, while Braddock is poor and two-thirds black. Neville parses the differences, subtly promoting some and projecting others with dark humor.
"This place is all about the music,
posing is optional"
The results first surfaced in a complex slideshow in the "Factory Direct" exhibition. A little difficult to grasp then, and in an awkward space in the Warhol Museum, it may not have survived in the memory of many visitors. This has been more than rectified in the current show at Silver Eye Center for Photography on the South Side. The show is called "London/Pittsburgh," and the dozen or so enormous photographs which entirely fill the space consist of the Pittsburgh project conjoined with a similar one that Neville worked on immediately before. "Here Is London, 2012" was commissioned by the New York Times to portray a wide range of the cultural life in London in the winter of 2011–12. In this short time he recorded something similar to the Pittsburgh project: club life, the commercial culture of the City of London, and activities in certain deprived parts of wider London. (In 2013 this was nominated for a Pulitzer Prize.) Class and race also figured in his analysis, differently accentuated compared with western Pennsylvania. Almost all of these photographs, however, show the same consuming interest in individuals in the group and in the groups themselves… in the squirming life of Bouji's nightclub (a haunt of HRH the Prince Harry) and a well-known pub/nightclub, the Boston Arms ("This place is all about the music, posing is optional"… from a local review). Yet again, eyes meet the camera, unflinching, and, to Neville's mind, beyond that to the viewer in the gallery.
Notwithstanding their size and almost Hogarthian content, these photographs have about them that character of life lived in a petrie dish, preternaturally enlarged, when observed through a powerful microscope. In that dish, the inhabitants, distinguished by their dress and codified behavior, sustain themselves within their space, absorbed by their life patterns. Rarely do one or two of their number glance up and fix their eyes on their Brobdingnagian observer… they seem to say, with firm resignation, "This is who we are; get over it." And that somewhat uncomfortable moment of encounter is what, compositionally, usually makes a Mark Neville photograph what it is. These are great images and in the great tradition of modern observational photography.
This show is accompanied by a catalog (published by Neville's London dealer, Alan Cristea) "London/Pittsburgh, by Mark Neville," with an essay by the distinguished writer and novelist, Aminatta Forna. The catalog is illustrated with 113 photographs, of which 60 relate to the Pittsburgh project. These are certainly worth study and may be, in the long run, one of the key sources of incisive documentary images of the city, although Neville sees his work as going beyond straight documentary into the indignant socio-political world of the contemporary artist. (They also offer, for local folk in the city, recognizable images of individuals who have almost comic or caricatural dimensions. Luckily, some of the subjects are dead. Some others are powerful and sympathetic portraits.) Pittsburgh has many distinguished local photographers, but the input of visitor-artists is and has always been critical to an open reading of the community. Mark Neville's work, sometimes difficult to view unflinchingly, is of the very best.