Allison, Massaro, Olander, Harris, Kaiser, Murdoch, Burke, Copetas
Noting the passing of Pittsburgh citizens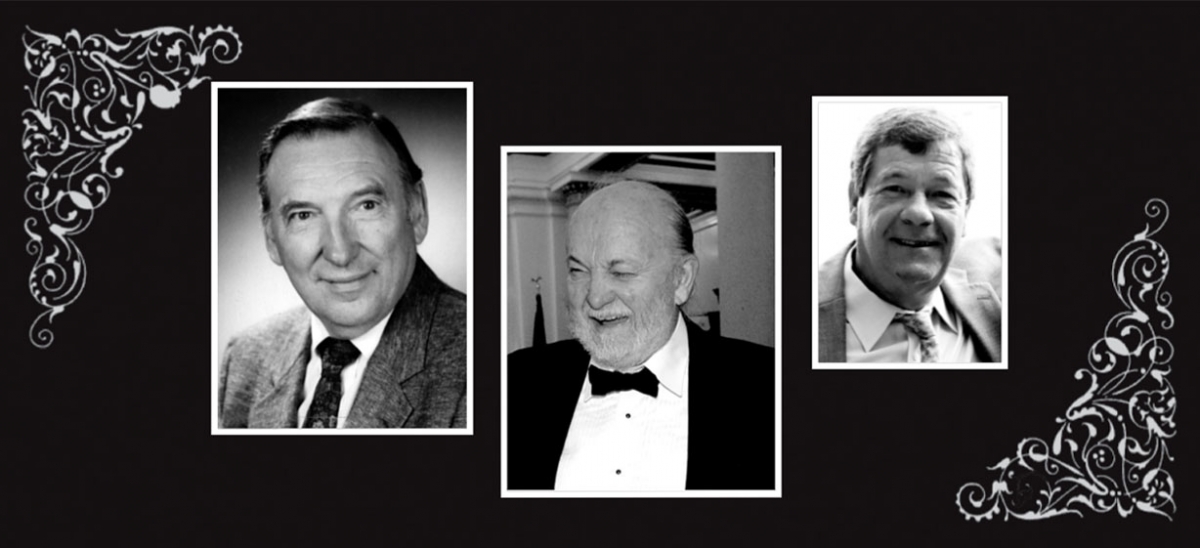 February 20, 2016
Susan Allison, 75
A longtime resident of Erie and Sewickley Heights, "Susie" Allison helped her husband, Craig, build a number of businesses, including Tollgrade Communications, which became one of Pittsburgh's most successful public companies during the dot-com boom under the leadership of their son Chris. She later devoted her energies to philanthropy, focusing on adoption, homeless women and children, and numerous Catholic parishes.

Joseph Massaro Jr., 79
The son of a stonemason, he started Massaro Corp. in 1967 and the company built numerous Pittsburgh landmarks including the National Steel Center downtown. The company grew to 250 employees until tough times reduced the payroll to four. Massaro, however, rebuilt the construction firm, now run successfully by his sons. A generous family man, he enjoyed helping Pitt football players, housing them in the family's Oakmont home and hiring them for summer jobs. He served on numerous boards, including La Roche College, Central Catholic High School, the Pittsburgh Opera and St. Anthony School for Exceptional Children.
Ward Olander, 87
Olander was a visionary pioneer in the redevelopment of East Liberty. Involved in numerous Pittsburgh businesses and holding real estate in Oakland, Shadyside and the Strip District, he started buying East Liberty property in the 1980s. Olander bought numerous out-of-favor landmark buildings and improved them, believing correctly that better days would come to the long-beleaguered neighborhood. Known for his trademark ponytail, Olander loved jazz, film and food and started four restaurants.
Joe Harris, 89
A Pittsburgh native, Harris became one of the nation's great jazz drummers, playing with Ella Fitzgerald, Dizzy Gillespie, Charlie Parker, Sarah Vaughan and Billie Holiday. Known for his great versatility, Harris spent considerable time in Sweden, where he married and became fluent in Swedish. In later years, he returned to Pittsburgh, where he taught drums at the University of Pittsburgh and mentored young musicians.
Lloyd Kaiser, 88
As president and CEO of WQED from 1971-93, Kaiser led the public media nonprofit to the peak of its creative programming and national prominence. During Kaiser's tenure, WQED comprised WQED, WQEX, WQED-FM and Pittsburgh Magazine. Through his optimism, work ethic and belief in the importance of public media, he dramatically increased the stature of WQED, producing National Geographic specials as well as "WonderWorks," "Where in the World Is Carmen Sandiego?" and "Mister Rogers' Neighborhood."
David Murdoch, 73
As honorary German consul and past chairman of the World Affairs Council of Pittsburgh, Murdoch was a leading advocate for a more international view among Pittsburgh citizens and businesses. A graduate of Harvard and Harvard Law, Murdoch was a 33-year partner at what is now K&L Gates, practicing bankruptcy law.
Steve Burke, 61
A scion of the family that co-founded Rubbermaid, Burke left a business career to become treasurer and board member of The Grable Foundation. Created by his grandmother Minnie Grable, The Grable Foundation is among Pittsburgh's largest and focuses on improving educational opportunities for children. Burke was lowkey about his contributions, preferring that attention remain on those whose frontline efforts improved education in the region. He was known as a friendly, gregarious man who loved to travel with his family and root for local sports teams.
Chris Copetas, 82
A former University of Pittsburgh football lineman with huge hands, Copetas was first assistant Allegheny County District Attorney for more than 20 years, running the 80-lawyer office, training young prosecutors and working with all manner of legal constituents. He was well known for firing young attorneys in the morning for somewhat minor transgressions and letting them know by lunch they should get back to work. With a gruff exterior, Copetas blended exacting standards with gregarious generosity for the many lawyers he mentored.