Aldisert, Van Dusen, Standish, Budway, Geibel, Hilliard, Stewart
Noting the passing of prominent Pittsburghers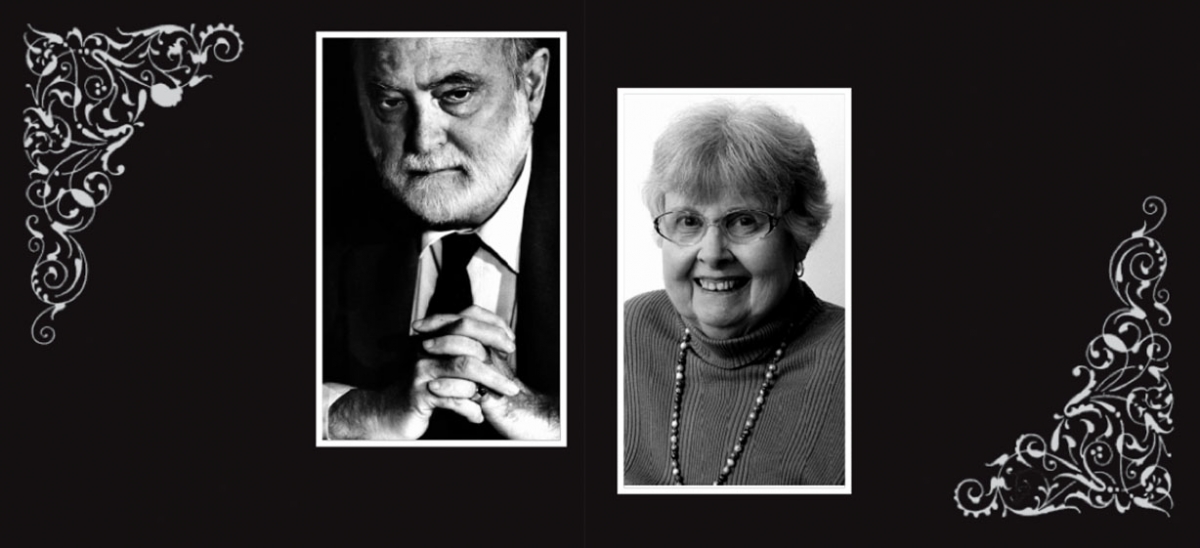 February 21, 2015
Ruggero J. Aldisert, 95
Aldisert was a distinguished jurist who served on the 3rd U.S. Circuit Court of Appeals. The son of an Italian immigrant, he volunteered for service with the U.S. Marines during World War II, seeing action in the Pacific theater as a battery commander on Johnston Island and the Marshall Islands and rising to the rank of major. His strong sense of justice was shaped early when the Ku Klux Klan burned a cross in his family's Carnegie yard because of the family's Italian/Catholic heritage. President Lyndon Johnson appointed Aldisert to the federal bench in 1968. He was revered by other lawyers and judges for his opinions and by the generations of students he taught at the University of Pittsburgh Law School. The books Judge Aldisert authored on the law are used in law schools across the country.
Maureen Budway, 51
Budway was a soulful jazz vocalist who was well known in the Pittsburgh music scene for the past 30 years. Starting with regular Shadyside gigs at New York, New York and the Balcony, she sang and taught voice at Duquesne University, despite battling breast cancer for two decades.
Sister Grace Ann Geibel, 77
Sister Grace Ann was the eighth president of what became under her leadership Carlow University. Trained as a classical pianist, she began her long career at Carlow teaching music, ultimately moving into administration and leading the Catholic college as its president for 17 years. She was a joyous person with a self-deprecating manner and an infectious smile. She led Carlow with great dedication and success, increasing enrollment from 1,000 to 2,200 and overseeing the transition to university status.
Albert Van Dusen, 99
Van Dusen was an assistant chancellor at the University of Pittsburgh who was brought to Pitt in 1957 to help make it more international. His world travels led to the creation of university exchange programs in countries across Africa, the Middle East and Asia, and he also was responsible for the development of the Africa, Armenia and Israel rooms in the Cathedral of Learning. An accomplished self-taught artist, Van Dusen served on numerous nonprofit boards, including the Pittsburgh History and Landmarks Foundation, of which he was president.
Thomas J. Hilliard Jr., 94
Hilliard was a longtime Pittsburgh civic leader and industrialist. He carried on a tradition of family civic involvement (as has his sister Elsie Hillman) serving on the boards of numerous Pittsburgh institutions, including Shadyside Hospital, Chatham University, Dollar Bank, the Frick Pittsburgh and the Carnegie Hero Fund Commission. Hilliard's manufacturing career included the ownership of American Steel Co. of Ellwood City and Keystone Brass works of Erie.
William L. Standish, 84
Standish was a federal judge in U.S. District Court in Pittsburgh. After serving seven years in Allegheny County Common Pleas Court as a family division judge, Standish was appointed to the federal bench in 1987 by President Ronald Reagan. As a jurist, he was known for his fairness and compassion. He and his late brother Peter also were among the original 1967 investors who helped with the formation of the Pittsburgh Penguins as a National Hockey League team. The two brothers also helped organize the Pittsburgh chapter of the Leukemia Society.
Caroline H. Stewart, 88
A lively, energetic woman of many interests, Caroline Stewart was best known to many Pittsburghers as their dance teacher in Mrs. Burgwin's Dancing School in Oakland. Her dancing talents were such that when she was a young woman, the famous instructor Arthur Murray asked to cut in and become her partner. A member of a prominent Pittsburgh family, she enjoyed activities of all sorts—hiking, skiing, travelling and the movies.