Ageless Wisdom: Betty Lane, 80
Pittsburghers who continue to thrive and contribute pass along their thoughts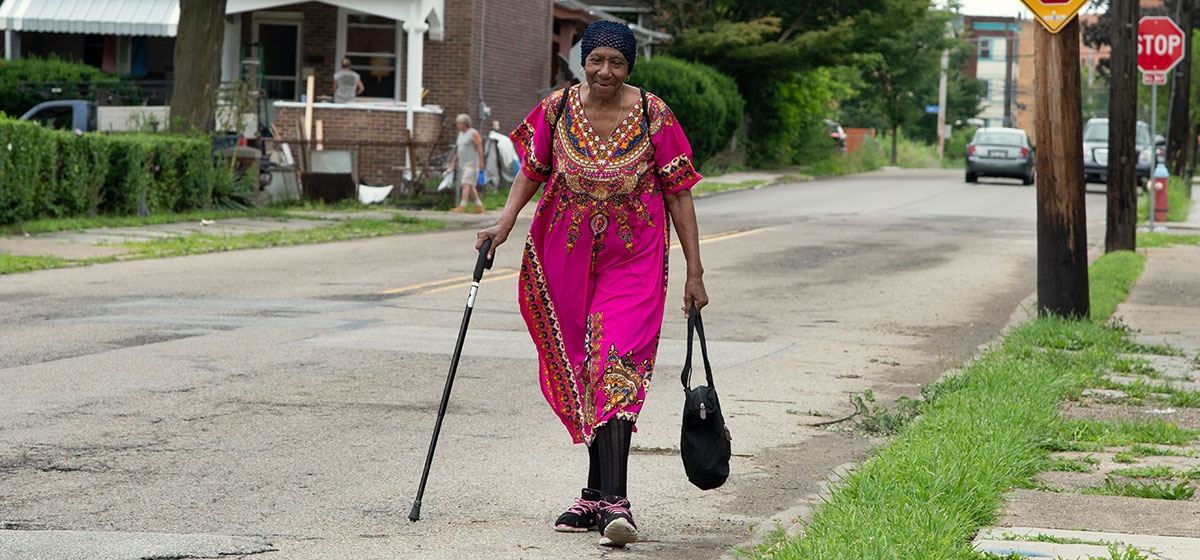 August 27, 2018
In part two of this video series, Betty Lane, age 80, shares her thoughts on life and work from her experiences with the Hill House and community.

I am excited about being 80 years old. It allows me to do all the things that maybe I couldn't do when I was younger. I can take all of those skills that I learned and really put them to use, teaching younger people. I'm not held by restrictions and guidelines and bosses telling me you can't do that. I am free, and if I understand I am free, then I can create what I want to create…
Most people forget when they were kids; they were like, "Oh, I'd like to do this and I want to be this and that." They get hung up in some jobs and forget all about what they wanted. But let's go revisit and do some of those things. Hey, I'm excited. I plan on being 100…
Do not go sitting in a chair playing cards and forgetting about who you are and why you're here. Did you ever think about why you're here on this planet? You came here to experience what life is about…
Most people, when they get 80, feel it's time to give up, go to sleep or let their sicknesses overtake them. You have a choice. And I think that the choice should be that you're setting an example for the younger people. In my neighborhood, they call me the mayor. They see me out there doing things. That energy comes from within you; it comes with the feeling of wanting to be, wanting to live…
You should still have dreams and visions.You should still have things that you want to do. Right now I am trying to help to create a community that is beautiful, to create a space where everybody would love to live.