A Waterway Renewed
Dr. Colson E. Blakeslee Memorial Recreation Area
Photo courtesy of Western Pennsylvania Conservancy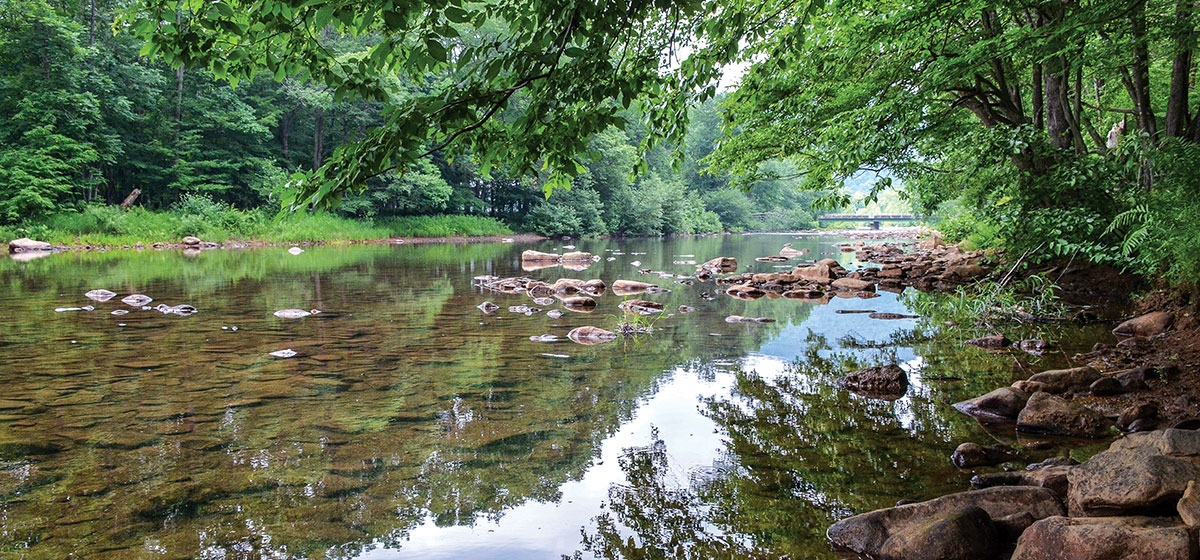 February 20, 2017
A beautiful place to enjoy nature this spring is approximately two hours north of Pittsburgh along the banks of the Bennett Branch in Elk County. The Dr. Colson E. Blakeslee Memorial Recreation Area includes 24 acres of forested land, located off State Route 555 in Benezette Township, and provides direct access to this recovering stream.

For years, the Bennett Branch was polluted by acid mine drainage from abandoned coal mines. Through an extraordinary multiyear effort to clean this stream by the Pennsylvania Department of Environmental Protection and other organizations, the Bennett Branch today flows cleaner and clearer, and people once again fish its waters.
The property was named in memory of a conservancy board member and local physician from DuBois. Dr. Blakeslee was a tireless supporter of conservation and environmental efforts, and he championed the restoration of the Bennett Branch and the need to provide recreational access to the stream. He previously took an equal role in the protection of the Clarion River, now substantially restored. Until his death in 2011, Blakeslee treasured our region's beauty and advocated for the restoration and protection of our natural resources.
With more than 2,400 feet of stream frontage, this new recreation area provides convenient public fishing and boating access to the Bennett Branch. From a parking area, a quarter-mile trek through rich floodplain forest and native wildflowers leads to the stream. This is an ideal site for fishing, canoeing, hiking and biking, and an equestrian trail crosses the property. Wildlife viewing, especially of elk, is also popular in this part of the region. For longer excursions, the conservancy's Bennett Branch Forest is nearby.
For more information on Dr. Blakeslee and this recreation area named in his memory, view a plaque and signage at the trailhead or visit waterlandlife.org.