Crystal Clear Designs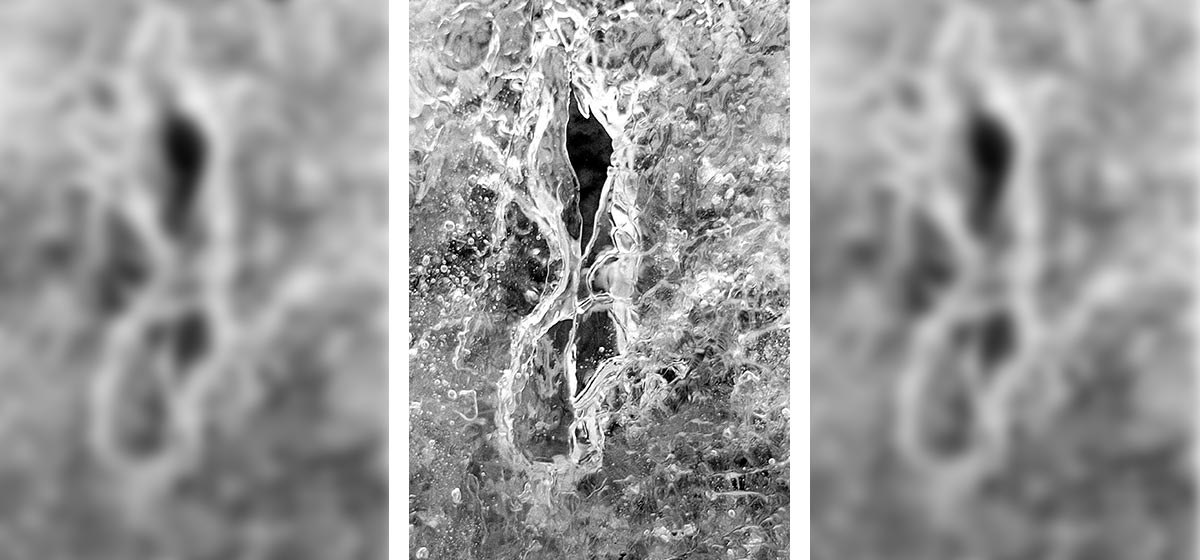 November 20, 2007
Winter slows the primal routines of nature. Trees shed delicate, food-factory leaves before they freeze. Forests subsist on sugar hived in roots protected from the cold by the consistently above-freezing deep soils.

Tender wildflowers abandon all life above ground. Small creatures build their own larders — caches of autumn's bounty gathered and stashed underground out of the reach of gelid airs.
The inorganic elements of the land are also subject to winter's frigid power. Water, from dripping seeps and coursing rivulets, streams and rivers is subject to the basic laws of physics enforced by freezing winds.
When deep ground water seeps through porous rock and meets winter air, its elemental building blocks slow their atomic dance, and water becomes ice. From rock ledges, one drop after another, after another, crystallizes into hanging hyaline drapery. Massive crystal monuments add an elegant highlight to the stark season.
The cold also exerts its slowing force on flowing waters. From edges of streams where the water is still, thin sheets of ice reach out toward the faster mid-channel flow. Deeper waters still swirl and eddy below a crystalline cover, but the cold inevitably triumphs. And if winter is strong enough, the streams freeze solid and deep.
My winter walks are highlighted by pleasure-filled views of the crystal abstractions of ice-stilled water. Swirls, waves, captured air bubbles, irregular lines and bumpy ripples are sculpted around every rock. The ice sheet is diamond clear to foam white, punctuated with dark openings allowing views of the stream bottom.
Each aquatic edge is as unique as the snowflakes accumulating on the terrestrial forest floor to my back. There, too, lies winter's signature alchemy, issuing forth dainty crystals and lechatelierite-like sheets from simple drops of water.