3-D Mammograms Premier in Pittsburgh
Why aren't women getting them?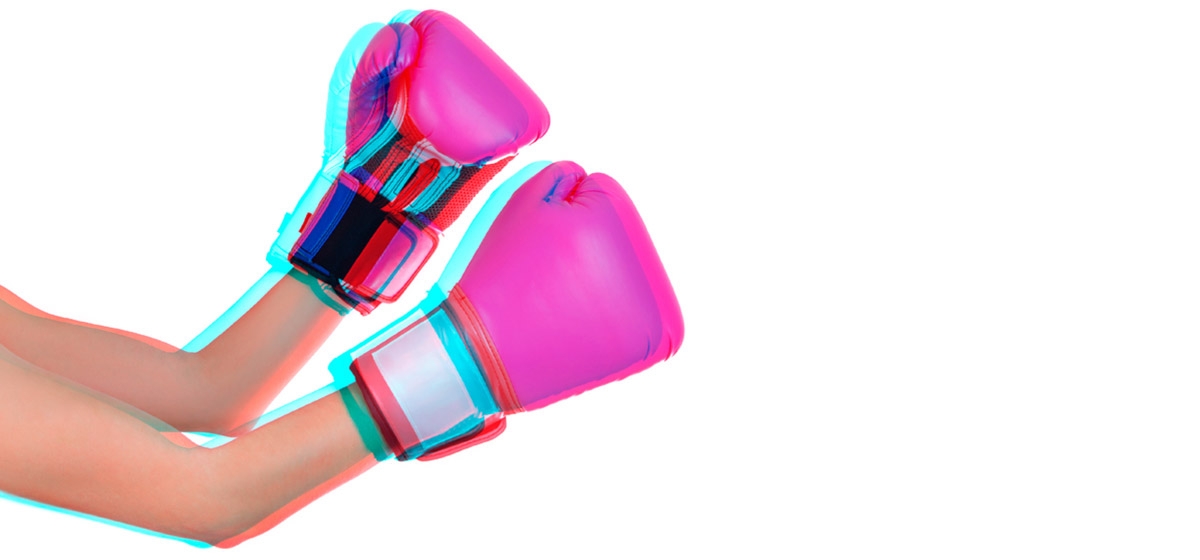 August 20, 2015
When Diana Napper gets a compliment on her crystal bracelet, she can't help but make a life-saving sales pitch. "This bracelet is funding some of the best technology in the world," says Napper, 58, of McCandless.
The technology is digital breast tomosynthesis—more commonly known as 3-D mammography. This breakthrough in breast cancer screening can detect invasive cancers that otherwise couldn't be seen on a standard 2-D mammogram. It also reduces the number of callbacks and accompanying anxiety with which many women are all too familiar.
Napper designed the bracelet and message behind it "Brace Yourself for Change" through her Pittsburgh-based foundation, Glimmer of Hope (symbolofthecure.com). The "change," she says, is encouraging women to make the switch to 3-D mammograms.
This technology received FDA approval a few years ago and is available throughout the Pittsburgh region. Few women, however, are taking advantage of it. That's because health insurance companies have been slow to cover what's still considered to be experimental.
"This machine is the gold standard in Europe, so I think in the U.S. it should be the gold standard," says Napper, who founded Glimmer of Hope in 1993 after losing a close friend to breast cancer. Through jewelry sales and fundraisers, Napper's foundation helped Allegheny Health Network purchase and install its first tomosynthesis machine last fall for its Wexford Health + Wellness Pavilion.
AHN planned to have another five tomosynthesis units installed throughout the area by this fall. UPMC has five 3-D units and is considering updating its entire fleet of more than 20 mammography units. St. Clair Hospital has two 3-D machines at its Breast Care Center in Bethel Park. During the past year, Excela Health rolled out 3-D mammography at each of its four main locations.
This technology is the best advance in mammography since digital replaced film, says Sherri Chafin, director of breast imaging at St. Clair. Because of tomosynthesis, Chafin says, she has a "running list" of at least a dozen breast cancers detected in the past year that otherwise would not have been found. "It is very humbling."
Chafin adds that people would be surprised by how many women forgo 3-D because it's not covered by insurance (see sidebar, below).
With any new technology, it's normal for there to be a time lag before insurance covers it, says Dr. Margarita Zuley, chief of UPMC Women's Imaging. While most women do not want to pay out of pocket, says Zuley, "Every week, new insurance companies approve it. I'm very optimistic the insurance coverage issue will be worked out."
3-D vs. 2-D mammogram
Few in the breast imaging field are more excited about this development than Dr. William Poller, chief of breast imaging at AHN. He has been reading mammograms and sharing results with women since the 1970s. "You can just see things you wouldn't believe you can see," Poller says. "Since October, I can show you two cases where someone can look at a traditional mammogram image and call it 'normal' and all of a sudden, due to tomosynthesis, you can clearly see there's breast cancer."
Virginia Sullivan, 80, of Wexford has been getting annual mammograms since her 50s. On a few occasions, she would get called back for a second one. That's what happened last fall. "When I went for another one, then it was clear that I had cancer." Her second mammogram was on AHN's then brand-new tomosynthesis unit. Her cancer was caught in an early stage so after outpatient surgery and radiation therapy, she reported, "My energy is coming back. I'm in good shape."
While conventional mammography takes pictures of the breast from only two angles, tomosynthesis takes multiple pictures from different angles. UPMC has performed "many thousands" of tomosynthesis scans since it began researching it in 2006, says Zuley, a faculty member of UPCI's Women's Cancer Research Center and director of breast imaging at Magee-Womens Hospital of UPMC. It was UPMC's published research that helped lead to FDA approval. "As soon as we started using it, we could see the potential that this technology had. You find more cancers at less cost."
Tomosynthesis creates a series of thin images that the radiologist can page through, thereby uncovering cancers missed on traditional mammography, Zuley explains. Research shows for every 1,000 mammograms, tomosynthesis picks up 2 to 3 more cancers than traditional mammography. Plus, its call-back rate is 15 to 30 percent lower than conventional mammography. Napper has seen these findings play out in her life. "Two of my close friends were always called back after a mammogram. For the first time, with a 3-D mammogram, they had none of the false positives and unnecessary testing they normally had."