Retiring Ritter Farm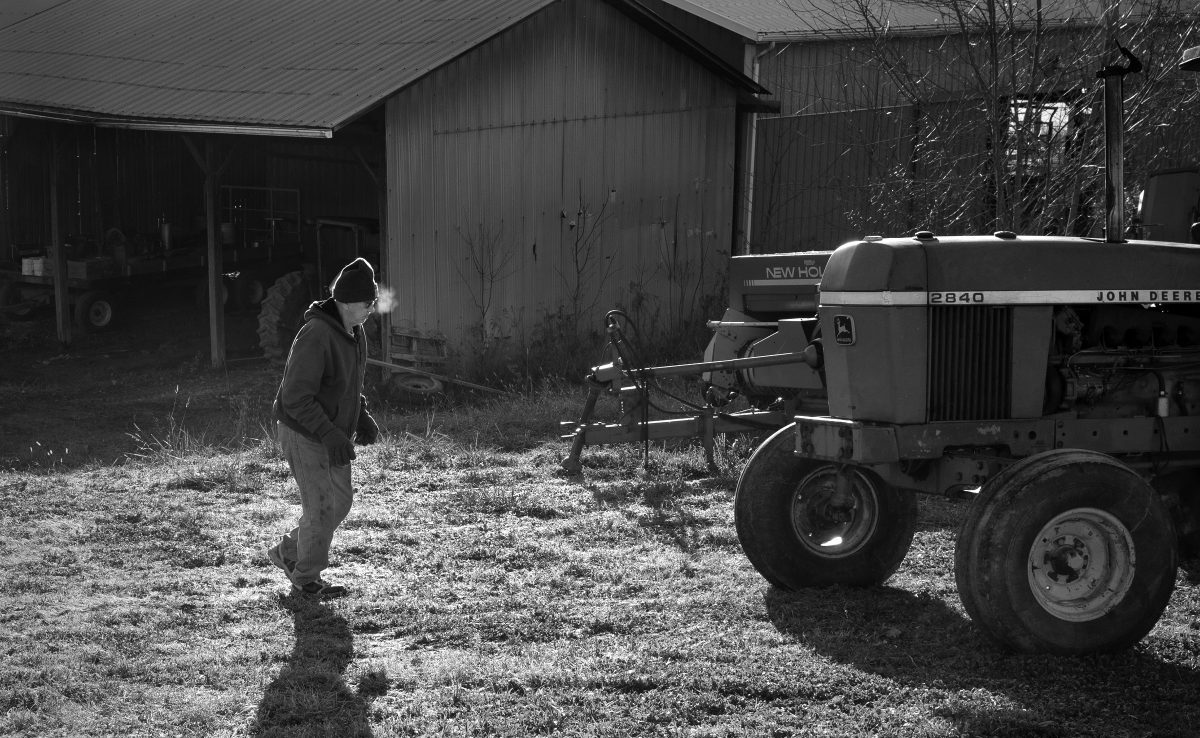 November 21, 2022
Under a gray November sky, in a rain-soaked cornfield where four generations of the Ritter family had farmed, Carol Ritter embraced her husband, Ralph, as strangers bid on equipment the couple had accrued over nearly 60 years of farming.



"Woooeee, look at that," said auctioneer John R. Huey II of Slippery Rock, gesturing toward a wagon of assorted sale items, including hand tools, pitchforks, tow chains, ladders, old green Coke bottles, a meat scale, and stoneware crocks.
"Thirty dollar, now five, five, five, 35, now who will give me forty," the auctioneer called out while seated at the window of an enclosure in the bed of his white pickup truck. "Forty, now five, five, five, 45, now five, five, five… Sold, $45," Huey blared through speakers to the gathering of more than 100 bidders.
Within four hours, everything from the 50-year-old toy tractors the Ritter children played with, to the four tractors Ralph used to plow the fields, had been sold.
Facing health concerns and the demands of running the farm, Ralph Ritter, 81, and Carol Ritter, 78, are retiring from farming the Plum Boro land that's been in Ralph's family since 1877. They will continue to live in the frame, ranch home that Ralph, a former carpenter for Edgewater Steel, built in 1968.
Willie Slebodnik carries a ladder and pitchfork his son, Dan Slebodnik, purchased at the Ritter Farm auction. Dan Slebodnik said they will be used at their farm in Gibsonia.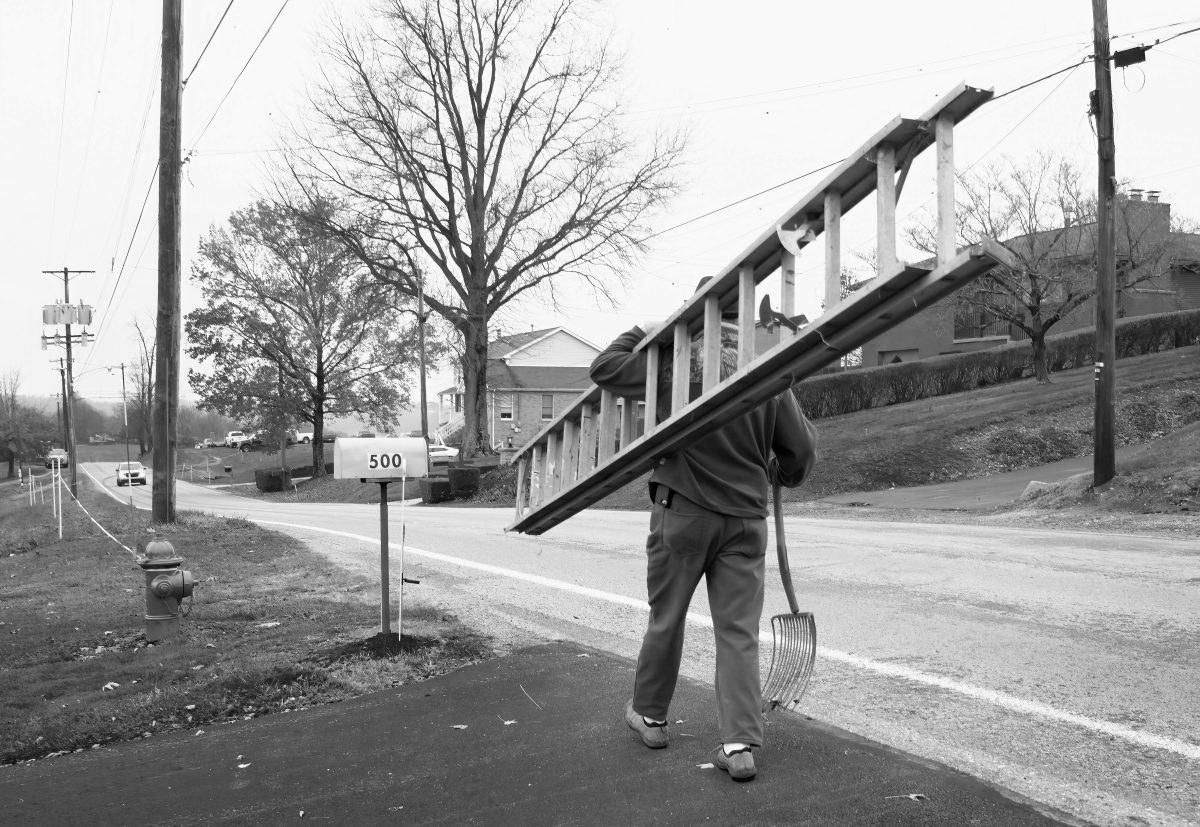 The Ritters raised four children there: two sons, Ron and Christopher, and two daughters, Sherri Ritter Siwik and Debbie Ritter Pro. Christopher Ritter died in a car accident in 1996. The Ritter children attended the sale.
"All of us kids worked the farm, in many different ways," said Sherri. "We helped pick and sell the produce (corn, tomatoes, peppers) all summer, and helped with hay, straw, and pumpkins, among other things."
The original farm was about 39 acres, but after Ralph's mother died in 1994, about 32 acres of the original farm were sold to a housing developer to settle the estate with his five siblings.
Ralph and Carol Ritter continued to farm the remaining land that's now adjacent to a development of custom-built homes.
In addition to the produce, the Ritter farm once had 22 beef cattle, and Ralph Ritter farmed an additional 100 acres of land he rented.
"Every night when we go to bed we say, 'Thank you for the day', Ralph said. Carol added, "We're thankful for our lives together, our whole family, and to be here on the farm."